Commercial Doors
IN STOCK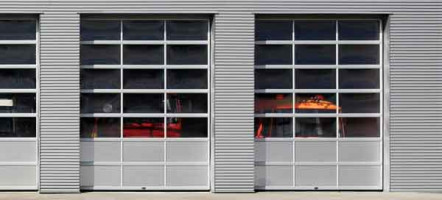 RIB 2" Hollow & Insulated
Sizes 9
2
, 10
2
, 12
2
, 14
2
, 16
2
wide;
Height 6' to 14'
SANDWICH 2" (metal on both sides with of insulation)
Sizes 10
2
, 12
2
, 14
2
, wide; Height 6' to 14'
Section type and design
As exclusive regional distributors of doorLink sections,
this link
will take you to their "Door Design" web site.
BUILD A DOOR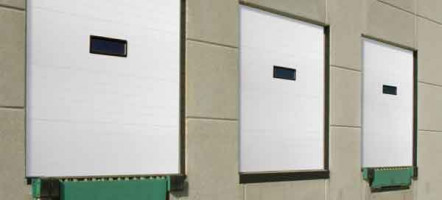 We stock Amarr Model 2700 2" thick top-of-the-line slabs with a 19.40 R-Value. Constructed with a thermal break, it uses foamed-in-place polyurethane insulation creating a strong monolithic panel that is energy efficient.
The slabs are 28'8" long and with 24" and 21" widths, we can build virtually any door up to 28'2" X 16' high.
Additionally, with its continuous internal rail, replacement sections can be built for those emergency jobs.
Whether a complete door or a replacement section, we do it in less than 24 hrs.
http://www.amarr.com/commercial/collection options/2700
PARTS
track, hinges, struts, etc